Sister Societies Worldwide
Our ashrams are the residence of senior teachers to which selected students from our online programs are invited as guests to spend quality time and in depth training in the meditation techniques, spiritual practices and practical philosophy that transform life into an experience of Love and Compassion.
The Meditation Centre offers a unique course – spanning Eastern and Western traditions – which enables students to understand and be qualified to teach a variety of meditation techniques as well as offering considerable personal development opportunity.
Ashram for Unfoldment

We teach the PoU method, created by Gururaj Ananda Yogi and that includes all techniques shown under the MBSR and MBCT protocols, integrating those with powerful meditation techniques and spiritual practices. and an individualized design of the prescribed meditation and mindfulness practices adapted to the particular needs of each individual.
Ashram Riudoms
The International Foundation for Spiritual Unfoldment is a brotherhood of independent societies worldwide that are dedicated to teach meditation according to the method designed by Gururaj Ananda Yogi and that is called Path of Unfoldment. These societies are run by the students and disciples of Gururaj.
Helping the Individual
The spiritual path does not need to be difficult or cumbersome. You will find obstacles, which is good. The greatest teacher in life is obstacles. So every obstacle that comes in your path, be thankful. One way to be thankful to obstacles is to become the observer of the obstacle. When you become the observer of the obstacle, the obstacle does not hurt you.
It is by reaching that changeless, eternal self within yourself that all the obstacles and changes of life do not matter. For as long as you have the body and a little conscious mind, all these ups and downs will be there. But if you develop the inner strength through meditation, you become the observer of the ups and downs. And when you become the observer or the witness, you remain unharmed. And life becomes pleasant. Is that not what you seek?
We Train you to Become a Certified Meditation and Mindfulness Teacher
Our teacher training program has been running since 1976 and we provide you with a deeo experiential and practical understanding of the various meditation techniques and spiritual practices that form the basis of all wisdom paths
Our Philosophy
AMS meditation practices have helped me focus my desire for constant and conscious meeting with the Divine. My experience with meditation previously had been a confusion of Eastern and Western ideas that were stuck in my head. Now I have a stable and unified path that extends into the far reaches of my heart. I appreciate the peace and the clarity I've found. I am more open to continuously re-framing my life in the material world as my spiritual consciousness expands to meet All of Life.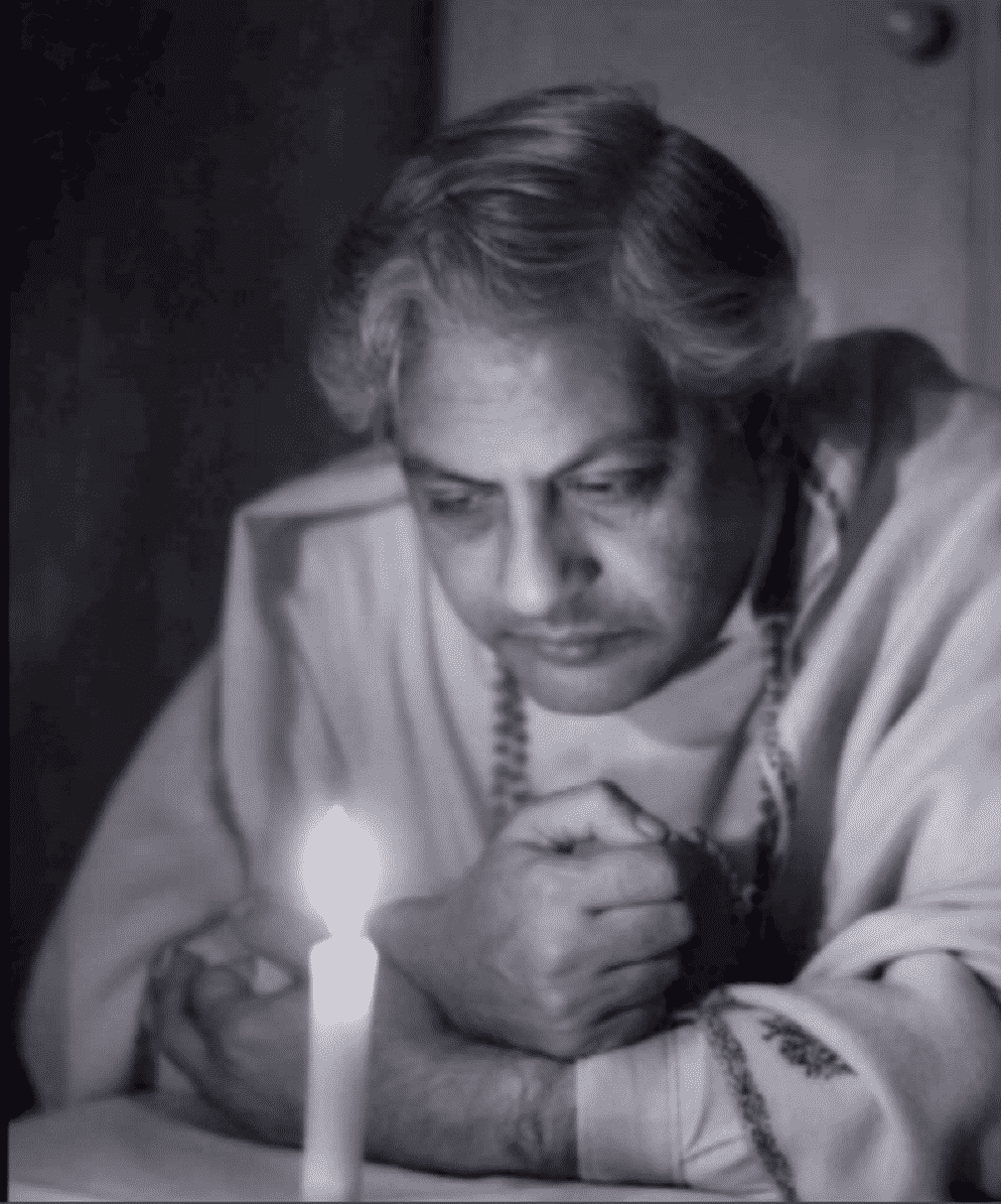 Our Founder
Gururaj was born and raised Parsotam Narshi Bhana in India. He lived most of his life beyond age 20 in Cape Town, South Africa. From age 44 until his demise, which he predicted, at age 56, he devoted himself to teaching groups of people, amounting to tens of thousands of students, the art of personalised meditation, mindfulness and life transforming yogas. His teaching continues in abundance through various channels in approximately 12 countries, thus far. The vast teaching contained in thousands of pages of transcribed talks and various recordings has continued, after Gururaj's passing, because of the devotion of many of his chelas (close followers).
During 12 years of non-stopping tours he answered to thousands of questions of people from all walks of life. These satsangs and other private gatherings between him and his disciples were duly recorded and around 3,000 hours of superb teachings capable to bring you insight, comfort and understanding in your spiritual path are being made available worldwide.
Subscribe to our Newsletter
Be up to date with online courses, retreats, and other events that we hold world-wide.
Dirección
International Foundation for Spiritual Unfoldment Inc., 130 Marlborough Rd, Briarcliff Manor, 10510 New York, USA
Hororio
M-F: 9:00 - 18:00 , S - 12:00 - 16:00
We appreciate collaboration with

: